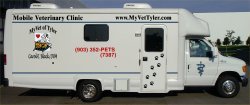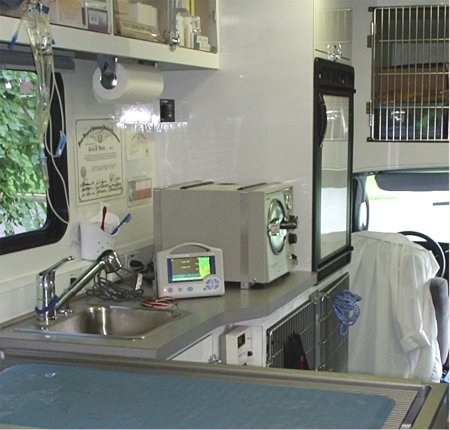 Our forward area is equipped with a spacious refrigerator for vaccines and other perishable medicines, an autoclave to sterilize surgical instruments, a pull-out scale to weigh any size pet, a monitor (ECG, pulse oximetry, and blood pressure), a stainless steel sink with hot/cold running water, large-capacity holding cages, and overhead storage.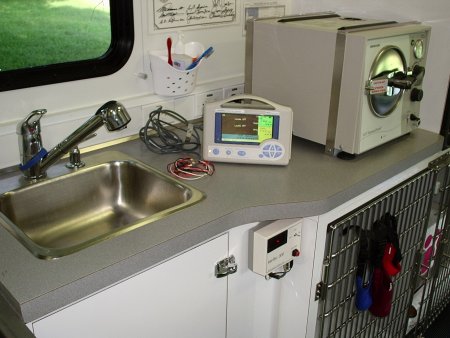 All equipment is brand new and state-of-the-art.

Click the Back button on your web browser to return to the main tour page.